Process equipment
Chemical industry
Most common operations in the chemical industry consist of extremely corrosive or fouling processes where reaction, heat exchange, mixing or drying is needed.
Chemical processes are at some part connected to almost every consumer product we use in our daily life. Major industries that require substances produced by the chemical industry are the plastics industry, the food industry, the automotive, mechanical engineering, the glass industry and the construction industry.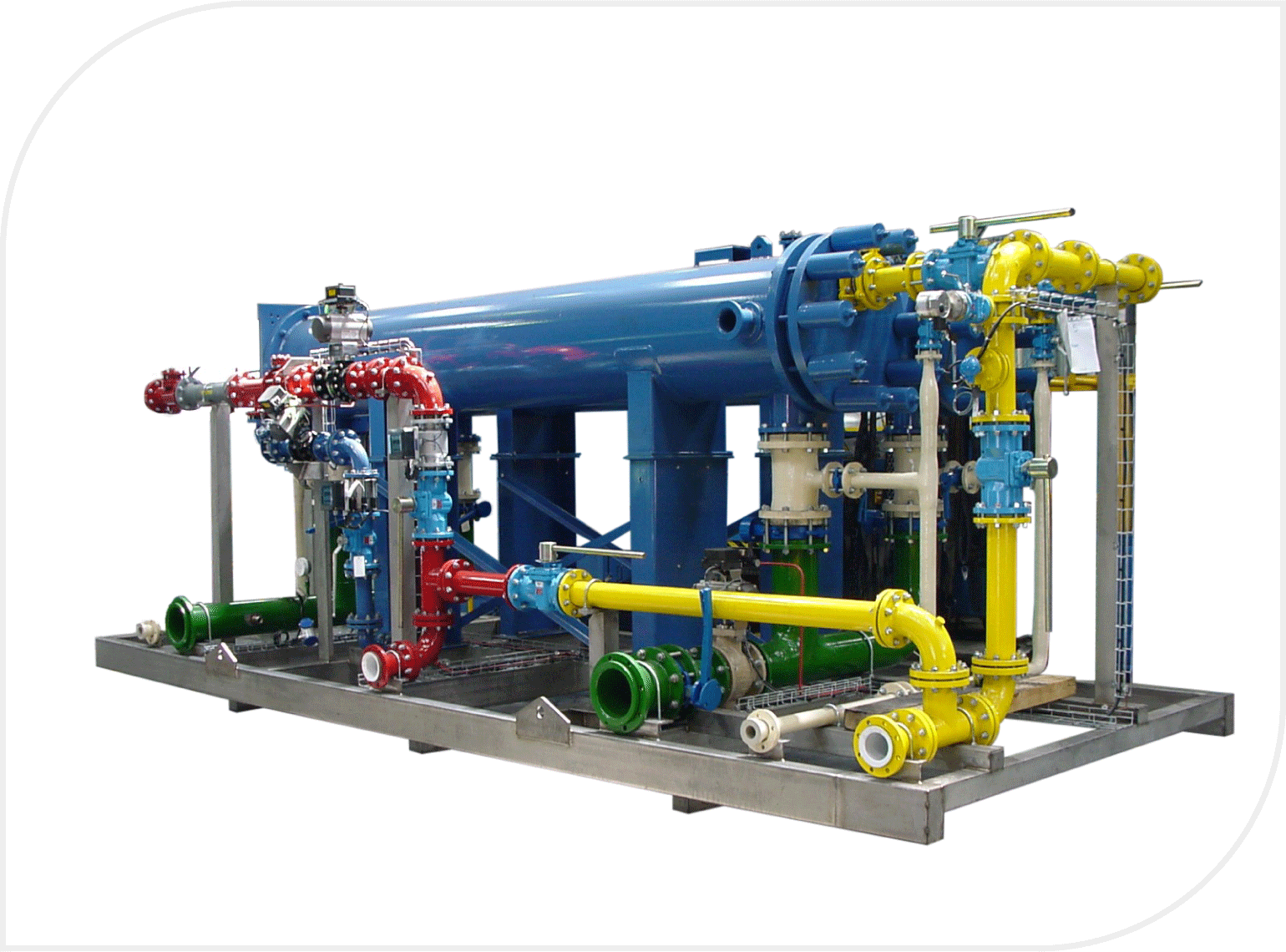 CHALLENGES
Today´s challenges are the increasing demands for ATEX and dust-free processes along with improved product quality, energy savings and increased protection of environment and operator from hazardous products. An additional factor is the ongoing globalization which results in an overall competitiveness that has become ever more apparent.
HIGH QUALITY
We deliver high quality equipment and solutions corresponding even extremely corrosive or fouling processes in materials such as steel, graphite, PTFE, Hastelloy, Titanium, Zirconium, Tantalum, Borosilicate Glass or Glass-lined steel.
PRODUCT SCOPE
Based on our market expertise and experiences from different customer projects, we continuously improve our product scope with i.e. ATEX safety and dust free powder processing including processes like milling, screening, material transport and filling.
For traditional mass transfer processes we offer various column internals, random packings, trays or demisters in most of the available materials.
Honesty, openness and respect earns trust. Trust equals reputation.
Acting with these five core values in mind we aim to bring an all-important "human touch" to the technological world we work in.