Synthesis process
Pharmaceutical industry
The Pharmaceutical Industry comprises everything from research, development and manufacturing to commercialization of products, which are mostly produced in batch processes. Products within the pharma sector are often found in life science, (oral) solid dosage, API (active pharmaceutical ingredients) and functional food.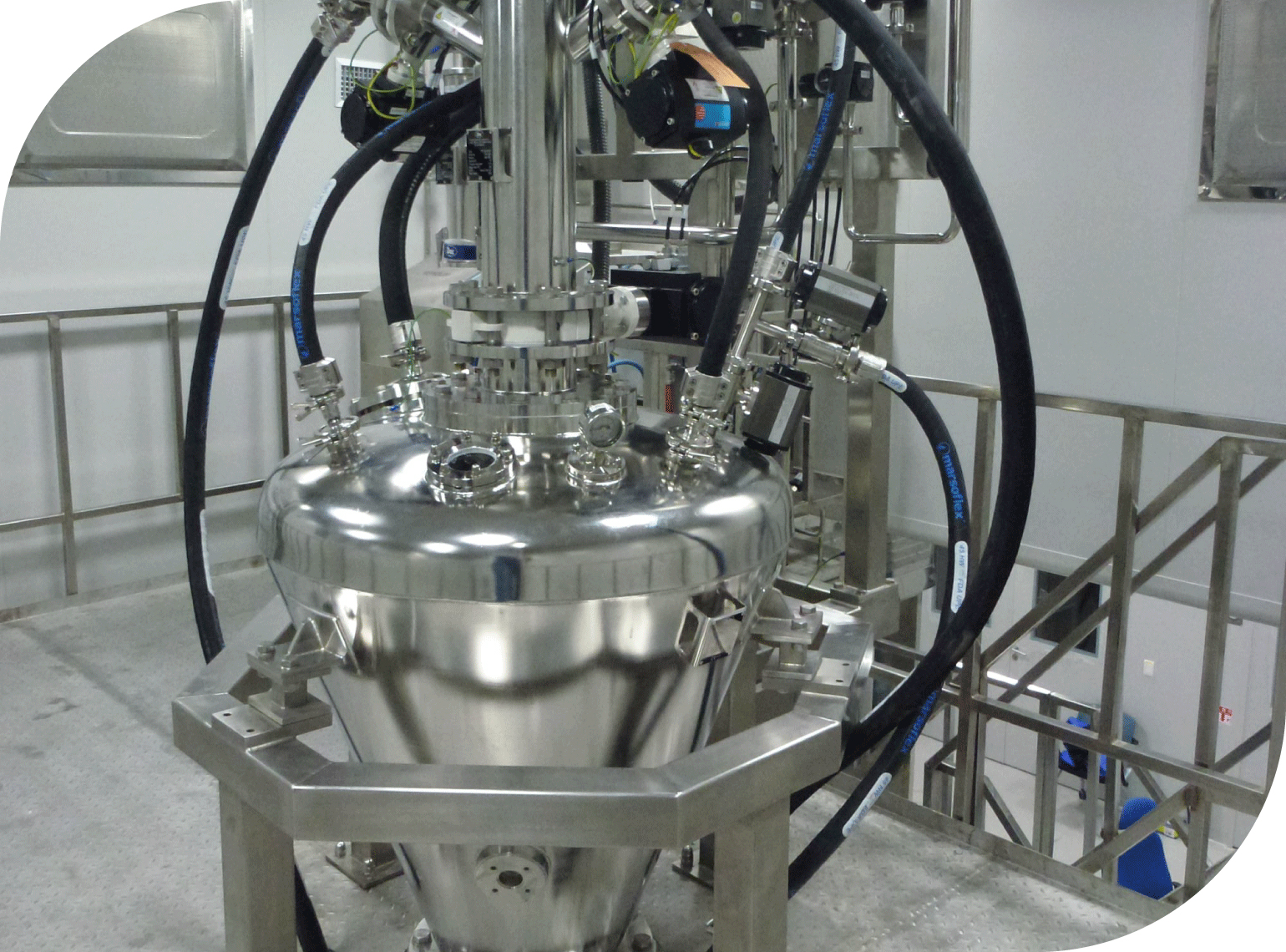 PROCESS
API (active pharmaceutical ingredients) production typically uses a synthesis process, encompassing raw material storage, dispensing, and charging into reactors, followed by dryings steps using filter dryers, centrifuges, or vacuum dryers. The product is then conveyed, micronized, dispensed, and packed off. These steps normally require secure containment, depending on the nature of the API, using isolators, powder transport systems, and adapted valves.
CHALLENGES
Healthcare reforms, patent expiries and increased service requirements are forcing pharmaceutical companies to adapt their business models. All pharma companies are facing a new landscape that includes challenges such as meeting complex regulatory legal frameworks, increased market competitiveness, higher containment requirements for more potent APIs, as well as demands for multi-purpose processes, lean production methods, and decreased maintenance costs.
EQUIPMENT
Together with well-established partners, Thurne can supply the right high-quality process equipment for material handling solutions, equipment for dispensing, and complete process lines. This includes contained discharge, filling, conveying, dosing, mixing, dispensing, sampling, micronizing, milling, sieving, granulation, and pack off equipment. All equipment is designed for high containment applications and follows the cGMP standards.
Download PHARMACEUTICAL PDF
Honesty, openness and respect earns trust. Trust equals reputation.
Acting with these five core values in mind we aim to bring an all-important "human touch" to the technological world we work in.
If you have any questions please don`t hesitate to contact Thurne specialist directly: