Drying
For any drying needs or challenges you may have, we can provide the precisely correct equipment and solutions to meet them. With years of experience with market-leading brands, we offer the widest range of drying equipment to customers and industries in the Baltic Sea area. And, to determine the best equipment to use for your particular drying task, we also offer lab trial and pilot-scale testing for product development.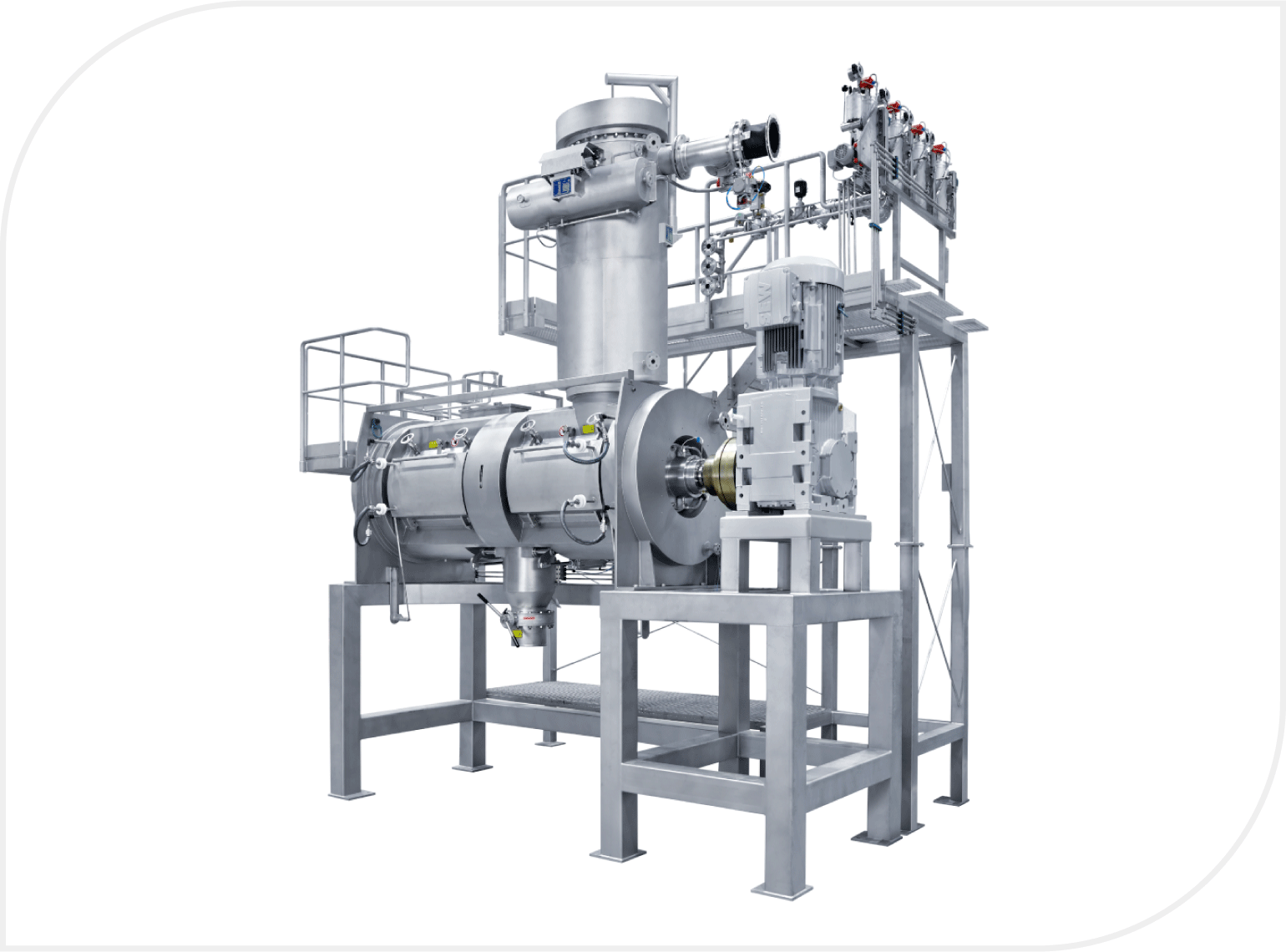 THERMAL DRYERS
Using thermal separation based on convection or conduction for atmospheric or vacuum drying, fluidized bed, or belt and drum drying. Vacuum drying can include evaporation of liquid or hot media evaporation, or combinations of these, with mixing and homogenization steps if needed. Fluidized bed, or belt and drum drying, can also feature contact drying when needed.
HELIX DRYERS
Contact dryers that are batch operated in an extremely gentle manner with slow agitation, for high viscosity slurries. Ideal for temperature-sensitive products, since vacuum can be used to lower the boiling point. Highly suitable for foodstuffs, API, and any other low abrasion materials.
PADDLE DRYERS
Excellent for continuous drying of granulated, pasty or toxic materials. Commonly used for a wide variety of applications, including drying, heating, cooling, reacting, roasting, cooking/braising, calcining, sterilizing, etc.
If you have any questions please don`t hesitate to contact Thurne specialist directly: