Reaction Technology
We can provide reactors and vessels for batch and continuous chemical processing, ranging from full industrial production down to lab scale, if necessary. This can include organic and inorganic synthesis, metallurgy, bio processes, fermentation, and more. Examples include glass-lined steel reactors, borosilicate glass equipment and bioreactors in stainless steel.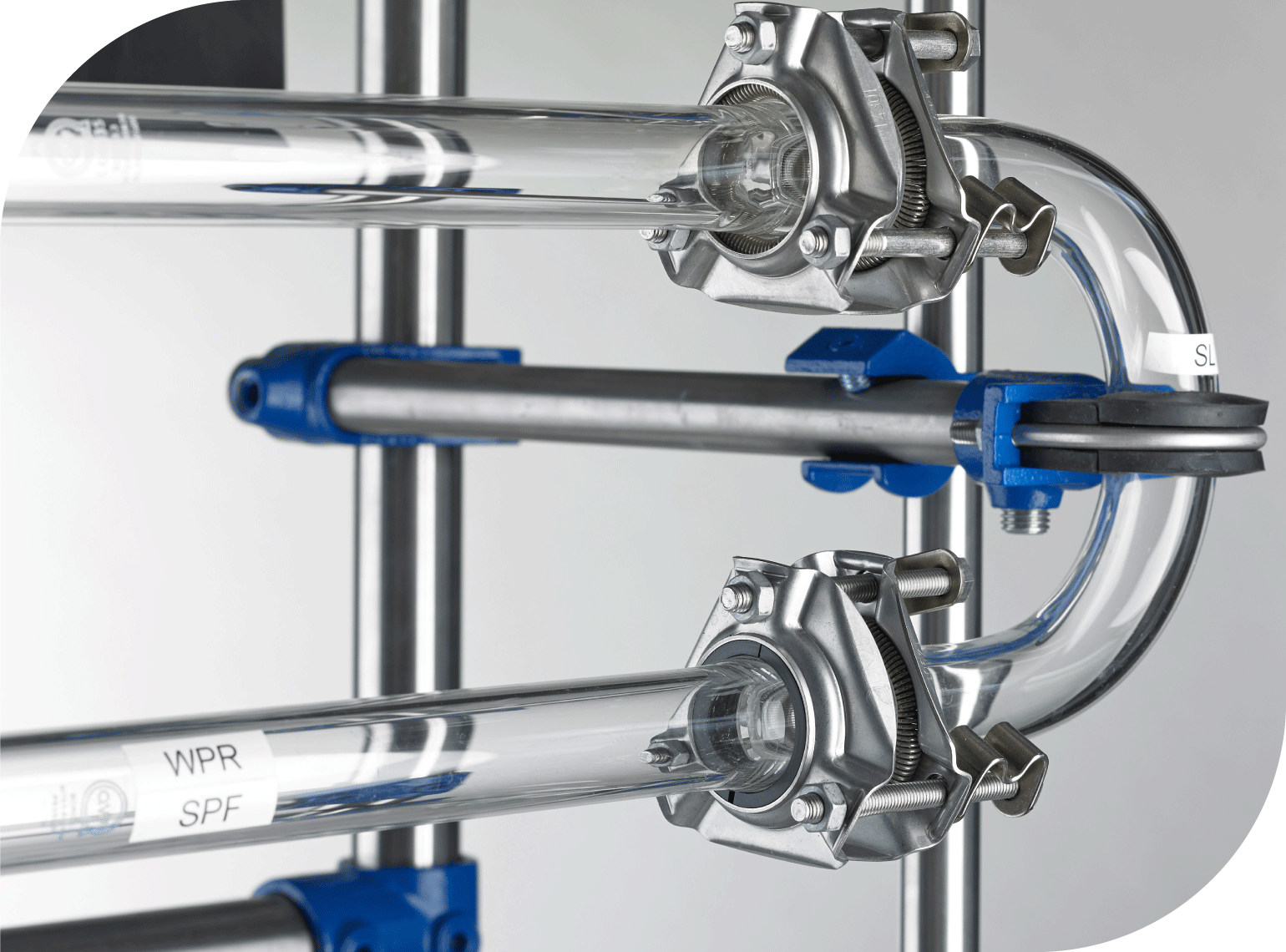 GLASS-LINED REACTORS
Offering excellent resistance to corrosion, combined with easy cleaning and chemical inertness, these enameled reactors are designed for high versatility in multiproduct applications. They can also be customized to optimize specific processing requirements when needed.
FERMENTORS AND BIOREACTORS
The fermentor or bioreactor is at the core of biotechnological production, feeding various culture media and metering agents aseptically into the reactor during cultivation. We can supply everything from lab size to large scale GMP production systems, including full automation systems to be integrated into the customer's production network. The product range covers stand-alone equipment to entire turnkey bio plants, and a complete service offering as well.
CONTINUOUS MODULAR REACTORS
This technology allows conversion from batch to continuous reaction processes, for positive economic impact. This is based on higher concentrations, excellent heat transfer rates and temperature control, and process intensification. The modular design enables straightforward scale-up from the laboratory to the pilot plant. Apart from simple tube reactor systems, Fluitec also offers combinations with other reactors or process apparatus such as loop systems, CSTR or agitators.
Read more about COMPONENTS products
Continuous reaction system
Evaporation and distillation
Temperature control units
Download REACTION TECHNOLOGY PDF
Honesty, openness and respect earns trust. Trust equals reputation.
Acting with these five core values in mind we aim to bring an all-important "human touch" to the technological world we work in.
If you have any questions please don`t hesitate to contact Thurne specialist directly: