Column Internals
We supply a complete range of tower packing and column internals, as well as droplet separators, for all applications in mass and heat transfer. This includes absorption, desorption or distillation for liquid or gas separation in operations such as gas cleansing, water treatment and product purification. Solutions cover gas distributors, support grids, random packing, liquid spray distributors, droplet separators, catalyst support media (inert balls), exhaust gas scrubbers and more.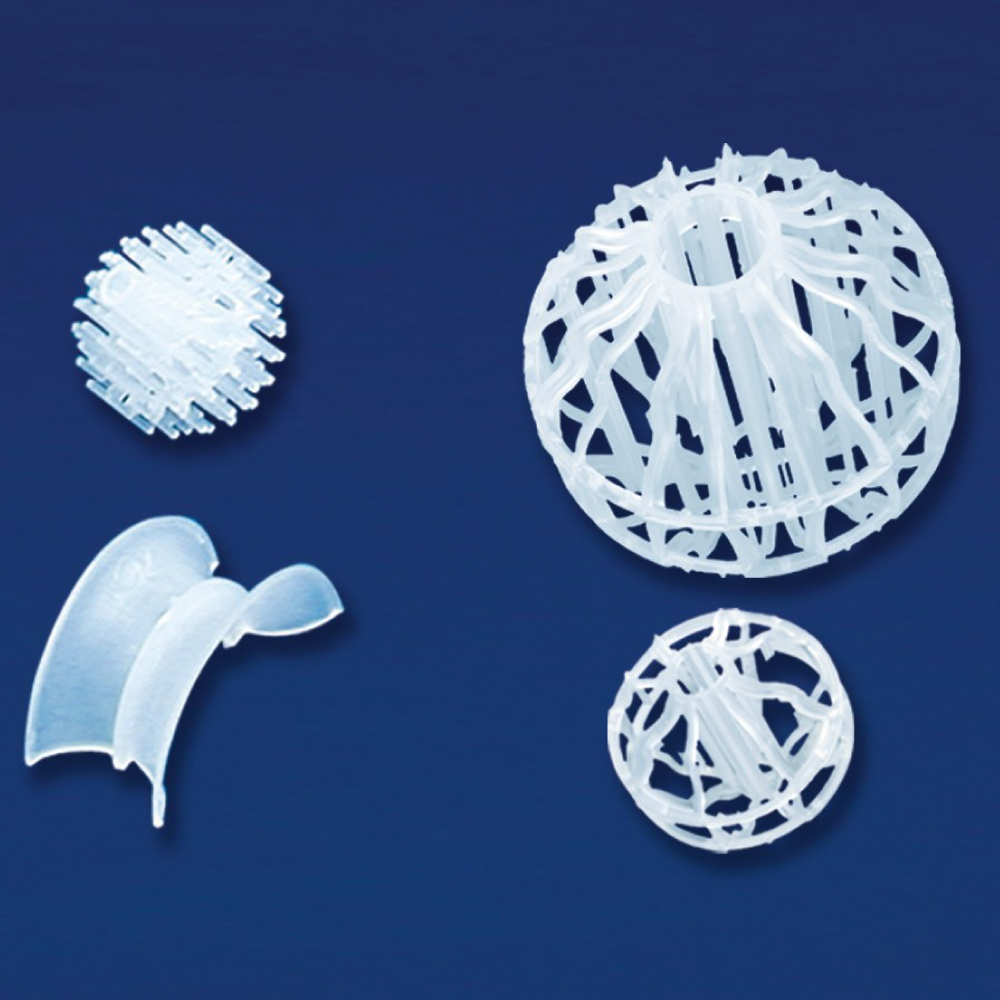 GAS CLEANING COLUMN INTERNALS
We supply all column internals to meet the cleaning needs for any gas flow, based on the specific application requirements. This may include internal process gas cleaning as well as scrubbing of emissions before discharge. The components can be made of materials like plastic, metal, ceramic, etc to get the highest cleaning efficiency and cost-effectiveness.
DISTILLATION PROCESS COLUMN INTERNALS
For any distillation of liquid mixtures, we can provide the column internals to get the most efficient separation into the desired components. Depending on your application we offer a variety of materials and types of internals to select from.
CATALYST BED SUPPORT MEDIA
We offer ceramic bed support media such as inert balls that have both high stability and homogeneity and also meet and exceed all relevant international safety standards and requirements. These media have superior compression strength for high operational safety, extremely low water absorption, and avoiding problems during reactor filling.
If you have any questions please don`t hesitate to contact Thurne specialist directly: