Powder Mixing
We supply high quality batch or continuous powder mixers with extremely low mixing times, based on high efficiency mixing. Offering consistent reproducibility and gentle product treatment with low breakage, making these well suited for food, cosmetics, fine chemicals, pharma and other sectors. Product is mechanically fluidized in most cases to increase homogeneity, also adding to the gentle treatment of fragile or heat sensitive components included in the mix. Usually combined with a drying unit.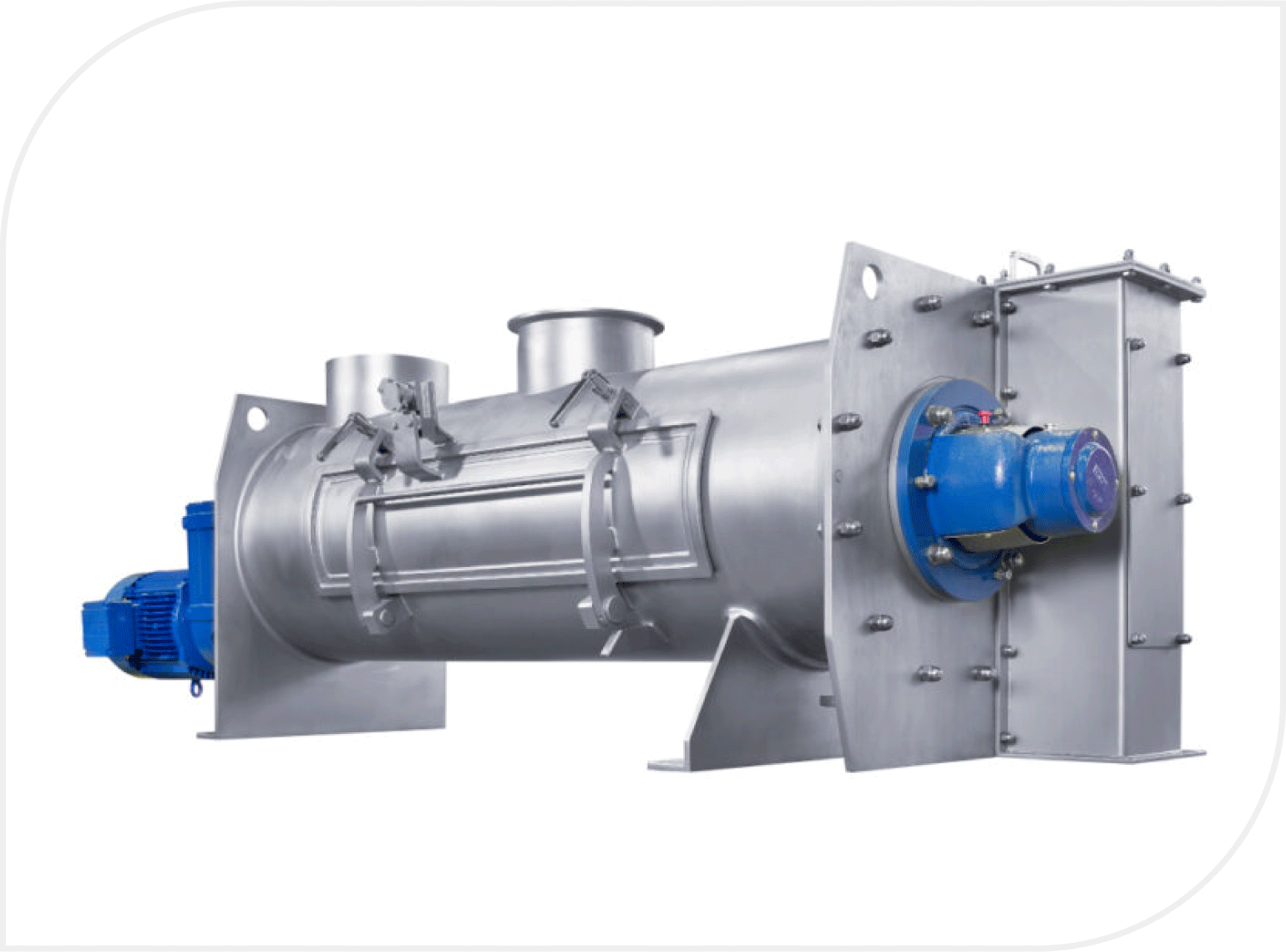 BATCH PLOUGHSHARE® GMP MIXERS
The mixing elements ensure constant and total engagement of all product particles – preventing the formation of dead or low-movement zones. In this way, components of extremely varied bulk density and structure can be mixed. Even mixing in of aerosols, for example, can be achieved homogeneously and without loss of mixing efficiency.
CONTINUOUS PLOUGHSHARE® MIXERS
Operates on the principle of a mechanically generated fluid bed, introduced with Lödige's mixing technology. Equipped with mixing elements which can be adapted to any individual requirements, this flexible machine gives very high quality mixing results.
Contained product handling
Read more about MIXER products
If you have any questions please don`t hesitate to contact Thurne specialist directly: