Battery mass/slurry production, equipment for the battery market
August 10, 2021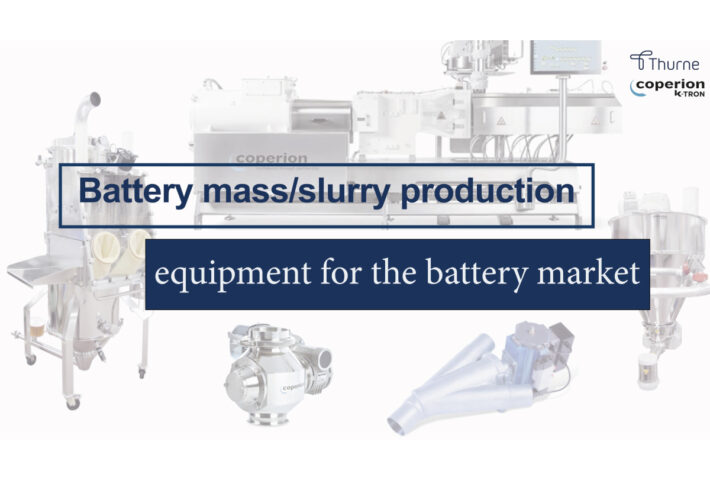 The video contains an introduction to the battery market, and process, focusing on the production of battery mass, handling of the raw materials, and the formulation of recipes. Expanding on the equipment into details and requirements of the technology, the hardware, including containment, feeders, weighing system, and controls.
Presented by: Keith Melton // Coperion K-Tron
Watch the video and find out more.
---
For more information contact Thurne specialist directly.
(Sweden, Latvia, Lithuania, Estonia) Andris Putnins
Direct Phone: +371 6616 3763
Mobile: +371 2689 6799
E-Mail: [email protected]