Sweco: New Magnetic Screen Cloth in AISI 1.4462
January 31, 2016

New Magnetic Screen Cloth in AISI 1.4462 for a better life time in comparison to AISI 1.4016 (SS430)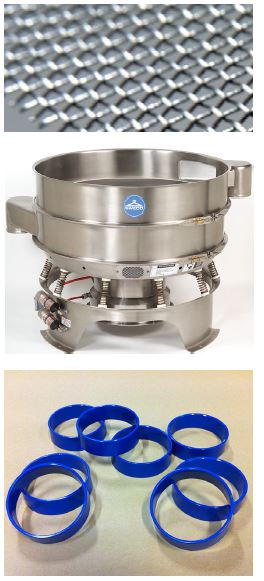 Add safety to your process and your final product by using a screen mounted with a MAGNETIC MESH in outstanding stainless steel quality.
Material Properties: SWECO SUPRAGNETIC is commonly known as the DUPLEX. AISI Material Nr: 1.4462.
Sizes: From 18″ up to 60″ only (1.55m width)
Openings: Openings from 75μ to 1030μ, Backup cloth (only for backup use) up to 1400μ.
Cloth Certification: ISO9044
Lead time: Most openings are available from stock.
Typical Applications:
Sugar: 75μ, 104μ, 310μ, 710μ, 800μ or 250μ, 490μ, 1030μ
Chocolate: 420μ/1030μ or 1400μ; 490μ/1030μ or 1400μ; 800μ/1400μ
Citric acid: 104μ, 250μ, 280μ, 610μ
Many other applications !