Solid/Liquid Separation: Equipment Selection
February 15, 2018

Solid/Liquid Separation: Equipment Selection
written by Thurne
"As a sales rep for a company that represents a global manufacturer of the most common solid-liquid separation equipment, I often come across clients asking:
"How do I know which equipment to choose?".
In response to this I want to publish general guidelines for solid-liquid separation equipment selection (see link below). The guidelines include the most common equipment for different industries."
Read the LinkedIn article with detailed guidelines here!
Contact me if you have any further questions!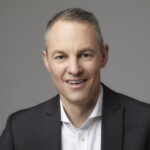 (Sweden, Norway) Matthias Persson
Direct Phone: +46 8 5576 9334
Mobile: +46 708 658 240
E-Mail: [email protected]