Reduce or Eliminate Requirement for Thermal Drying with Combined Filtration and Gravimetric Separation
June 25, 2018

Do you have a product and process that meets the following requirements?

Then you should consider to investigate the possibilities to eliminate the requirement for downstream drying by replacing or complementing
your filtration/centrifugation equipment with a Pusher Centrifuge.
This technology combines filtration and gravimetric separation to achieve
maximum dryness up to 99%.
Operating Principle:
Our partner Andritz Separation offers lab scale feasibility tests to help you explore what can be improved in your process.
Contact me if you find this interesting!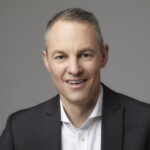 (Sweden, Norway) Matthias Persson
Direct Phone: +46 8 5576 9334
Mobile: +46 708 658 240
E-Mail: [email protected]