Highly contained roller compaction
August 31, 2021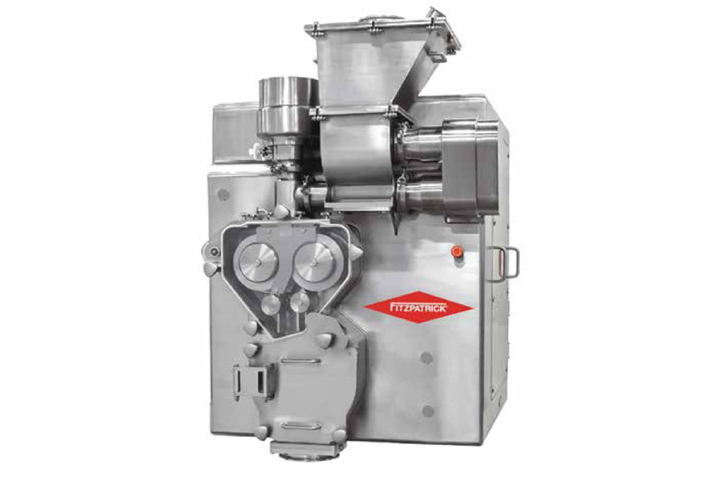 THURNE in cooperation with FITZPATRICK brings top-quality equipment. To achieve a higher level of containment in the dry granulation process for customers within the pharma industry.
Pharmaceutical dry granulation is the leanest method for conditioning powders. Because it is a continuous manufacturing process, there is no need to construct batch sizes to meet equipment constraints. With few process variables, it is relatively simple to validate, optimize and scale.
Advantages of dry granulation: 
Improved powder flow
Enhanced compressibility
Control particle hardness
Control dissolution and dispersion rates
Lower equipment CapEx costs
Scalability
Read more about – What are the benefits of pharmaceutical dry granulation?
Fitzpatrick's range of CCS Roll Compactors is inherently well sealed with vacuum-tight security. But where even higher containment levels are demanded, in addition, Fitzpatrick's patented Product Containment System (PCS) with nitrogen inserting and security interlock is available.
The robust design gives you a machine with a long lifespan for a solid return on your investment. With minimal components to maintain or clean, production up-time is maximized.
Read more about – What are a few options for enhanced containment?