Continuous reaction systems by Fluitec
October 06, 2020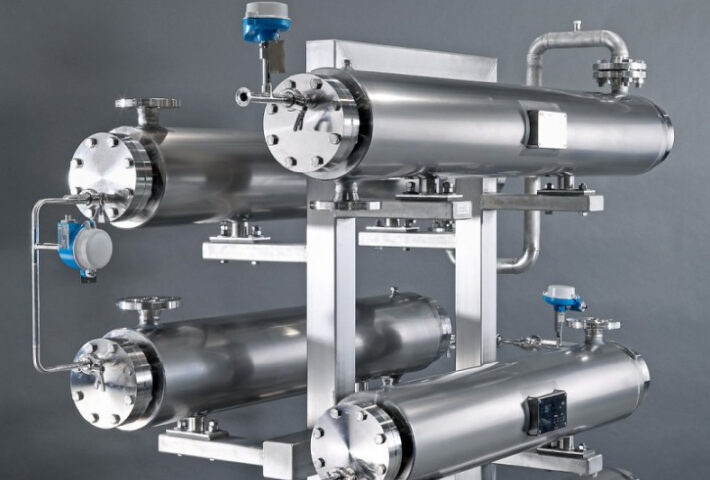 Scaling up from lab to pilot and further to full production
Thurne in cooperation with Fluitec presents you continuous reaction systems for flow chemistry. Transforming batch processes of chemical reactions into continuous flows serves numerous advantages, such as improved safety, constant product quality, and maximized space-time yields.
pdf-link to Scientific Study: Flow Chemistry
---
Continuous tube reactors compared to traditional batch operation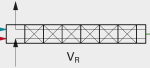 Once started-up, the continuous operation of chemical reactions serves many advantages such as:
less production costs;
safer process;
complete mixing;
small footprint;
energy efficient;
possibility to reduce amounts of solvents;
immediate control over the process and product quality.
pdf-link to Continuous reaction systems
---
Scaling up – from lab to production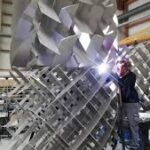 One of the key factors to success in scaling up, is the exact thermal characterization of the process, a field in which Fluitec has a lot of accumulated knowledge. A large number of references in scaling up continuous reaction processes makes Fluitec a reliable partner in developing the processes of the fine chemical industry.
pdf-link to Scientific Study: Reaction calorimetry in continuous flow mode
---
Get to know your reaction with the Milli Reaction Calorimeter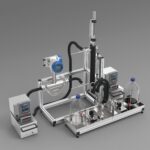 The Fluitec Milli Reaction Calorimeter is especially suitable to obtain thermodynamic information for a scale-up of continuous processes in tubular reactors. This is useful because the released heat can strongly depend on the reaction control, especially for non-selective reactions.
With the Fluitec Milli Reaction Calorimeter, an axial temperature profile along the tube reactor can be recorded and the specific heat of reaction can be determined by means of heat balances and segmental dynamic parameters.
The system consists of a tubular reactor, dosing systems, preheaters, temperature sensors, and flow meters.
pdf-link to Milli Reaction Calorimeter
---
Please contact the local Thurne engineer for more information, booking tests, references, and quotations. We are always here to help you and to find the best solution.