A unique spectrum of heat exchangers and condensers
April 16, 2021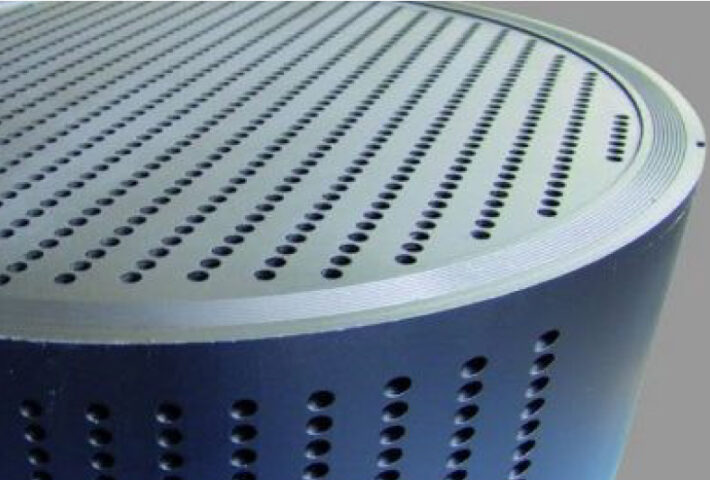 Thurne has delivered heat exchangers to highly corrosive processes for several decades. Today we offer the full range of heat exchangers suitable for almost any application, from water treatment, energy recovery, corrosive processes to dirty fluids. Our heat exchangers are available from stainless steel to a variety of special materials, such as graphite, silicon carbide tantalum, and titanium.
We are continuously looking for new technologies and we would like to announce that we have further expanded our product portfolio by the cooperation with the German supplier GAB Neumann.
GAB Neumann, which was recently acquired by our long-term partner Mersen, complements Mersen's supply of highly corrosion-resistant process equipment.
GAB Neumann's graphite and silicon carbide products include:
annular groove
plate
bloc and
shell & tube heat exchangers
that can be used as coolers, heaters, interchangers, absorbers, condensers, or evaporators.
---
Below is a short introduction to the different types of heat exchangers that Thurne offers:
---
SHELL & TUBE (S&T)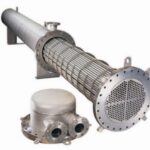 This is a simple and robust design that enables use in the highest temperatures and pressures. Their strong structure gives high reliability and a long lifetime with a low maintenance cost, which compensates for the larger footprint. They are suitable for heating, cooling, condensing, evaporating, or absorbing.
The product range includes S&T units in stainless steels, duplex, titanium, Hastelloy, zirconium, tantalum, graphite, silicon carbide, and borosilicate glass. They can be small or big units, standard or customized design, all depending on the process conditions.
PLATE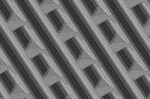 Plate heat exchangers have a compact structure and excellent heat transfer capabilities, which make them a good choice for almost any process. Depending on temperature, pressure, corrosive conditions, and cleaning requirements, several types of plate heat exchangers are available.
WELDED PLATE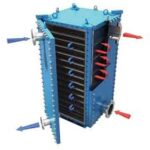 Welded plate are compact and robust units that are made for more challenging conditions than the other plate technologies. Each plate is welded together and installed in a robust frame with doors, which can be opened easily. All welds can be inspected and repaired.
Welded plate heat exchangers are available in stainless steel, duplex, nickel alloys, and titanium in unit sizes of 2.5 to 625 m2.  They are used for heating, cooling, and condensing as well as energy recovery. There are different shapes of plates and gaps between the plates, all depending on the process and mechanical cleaning requirements.
S-TYPE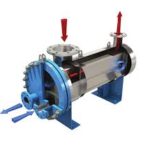 S-type heat exchangers are welded plate heat exchangers in a cylindrical shell. Their benefit is the high performance of plates combined with the reliability of the tubular heat exchanger. The investment is smaller as the cylindrical structure is more compact and simpler than the traditional frame structure design. They are available as entirely welded or with a removable plate bundle for easy maintenance. Their benefits include a compact design with an exchange area from 0,33 to 600 m2.
S-type is available in stainless steel, duplex, nickel alloys, and titanium. The typical application is condensing, either as independent units or integrated to columns.
PLATE & GASKET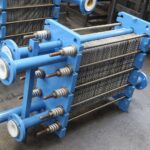 Plate & Gasket heat exchanger is the most common type that consists of pressed corrugated plates with gaskets in between. They have a small footprint and are your most economical alternative for low maintenance processes. Available in silicon carbide and titanium. They are suitable for clean fluids only, as mechanical cleaning requires taking the unit apart, plate by plate.
SEMI WELDED PLATE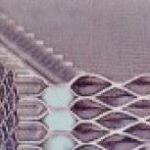 This design has every second plate-connection laser welded together and every second sealed by a gasket. This is useful when one of the fluids is chemically aggressive and would cause the gaskets to fail. This type is recommended for clean fluids only and is available in titanium.
BLOCK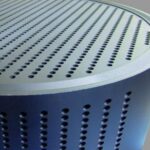 This design is the most versatile type of graphite heat exchangers. Rows of holes are drilled through graphite blocks both horizontally and vertically to form the process and service channels. Their benefits include large transfer areas and comparatively low-pressure drop on the product side. They have a long lifetime and are easy to disassemble and mechanically clean each block.
These are typically used in the metallurgy, chemical, and fine chemical industry for hearting, cooling, energy recovery, absorption, and condensing of highly corrosive processes.
ANNUAL GROOVE (SPIRAL)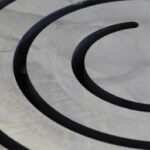 These are specially adapted to the heating or cooling of ultra-corrosive liquid chemicals. This specific design allows for heat recovery between two ultra-corrosive fluids. The design consists of a stack of graphite discs that are fused together. The number and size of discs, the number and width of channels as well as the number of passes both on process and service sides can be adapted to best meet the velocities, pressure drops, and heat transfer requirements. This unique wavy groove design provides increased turbulence even at very low velocity thereby improving the heat transfer coefficient and reducing the required heat transfer surface area. They have a self-cleaning design that prevents fouling and clogging.
They are used for heat recovery, heating, and cooling of applications such as fine chemicals, APIs, flavors and fragrances, and vitamins.
ANNUAL GROOVE PARTIAL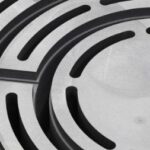 Annual groove partial condensers are designed to condense ultra-corrosive vapours. Their specific design allows the efficient condensation of vapors containing proportionally large amounts of non-condensable. They have significantly more heat transfer surface on the process than on the service side.
These are typically used in applications such as Fine chemicals, APIs, Flavors and fragrances, vitamins, and spent acid treatment processes.
COIL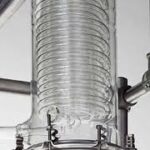 Coil type heat exchangers made of borosilicate 3.3 glass are single-piece units where the tube coil is fused to the shell so that no seals are required. This eliminates any risk of cross-contamination between the service medium and the product. These are easy to operate as the perfectly smooth and transparent glass surfaces prevent deposits and optimizes process monitoring.
Coil heat exchangers are available in sizes between 0.03 and 15m², catering to a wide range of processes such as heating, cooling, condensation, and evaporation.