The inlet device that combines 3 processes!
March 08, 2019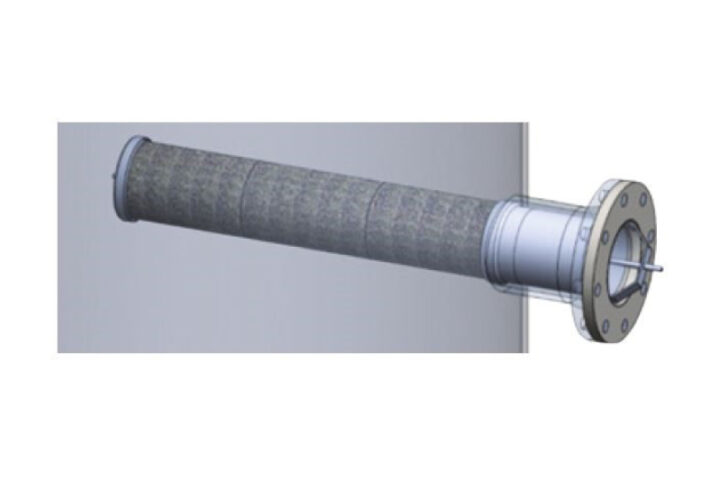 Product News from


"RHO-TRI-P": Agglomeration, Filtration & Homogenizing in combination
---
RHO-TRI-P
The new RHO-TRI-P inlet device from Rhodius combines three processes in one unit aiming for optimizing process parameters like flow rate, separation efficiency, and pressure drop.
Agglomeration of even the smallest droplets (< 3.0 µm) by breaking out of their flow lines and to become large enough to be effectively separated by downstream knitted mesh
Filtration of solid particles (corrosion, impurities, sediments) to extend the life of more cost-intensive downstream separation systems.
Homogenizing of incoming flow steam to avoid local flooding of the demister pad as well as enabling possible size reduction of the separation tank.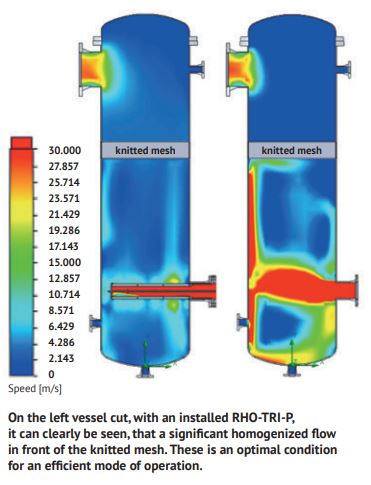 Some advantages of using RHO-TRI-P:
reduced tank size thanks to even distribution of incoming gas
better separation efficiency for droplet separators downstream in the process
longer operating time and reduced cost for other separation systems downstream in the process
may be retrofitted for specific connections
customized process conditions

Application areas:
chemical reactors, gas scrubbers, and separators
---
How can we help?
Send your process data to us and see how we can optimize your separation process.
Click here for further information
Contact us if you have any questions!