Thurne's growth is supported by becoming a member of Addtech
March 26, 2019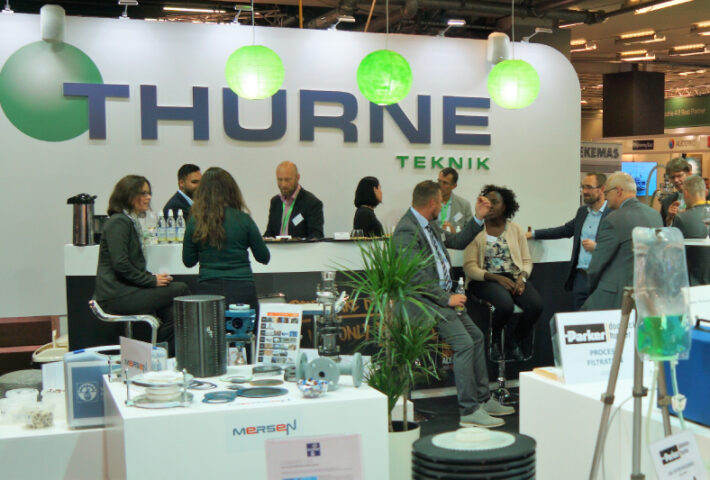 Thurne, a technical trade company active in the Nordics and Baltics, welcomes Addtech as its new partner, in order to accelerate local and international growth. Thurne becomes a subsidiary company, fully owned by Addtech in April 2019.
Addtech is a Swedish publicly listed technology trading group. The business comprises about 130 independent companies that sell high-tech products and solutions to customers chiefly in the manufacturing and infrastructure sectors in around 20 countries. Addtech creates optimal conditions for the profitability and growth of its subsidiaries.
Thurne is known for offering advanced process systems, equipment and components to the process industry in the Nordic countries and Baltic States. Together with about 20 worldwide equipment manufacturing partners, each with a strong global market position in their fields of activity, Thurne is dedicated to supporting its customers with state-of-the-art solutions for improving efficiency, safety and sustainability in their processes.
"A growing company needs owners who believe in its culture and trust in its ability to grow. Addtech brings that belief, strength and the culture needed for us to continue our journey and development of Thurne to its full potential" says Ulf Stenerhag, Thurne's CEO.
"We are impressed with Thurne's achievements and their corporate culture. Thurne has excellent growth opportunities which we are more than happy to support. Addtech has a strong history of assisting small and mid-sized companies in their journey of development. Our mission is to preserve the entrepreneurial and family company spirit and to maintain the established unique cultures in our companies." says Daniel Prelevic, Controller at Addtech.
"Thurne is a company that fits very well within our own Process Technology group", says Claus Nielsen, Business Unit Manager Process Technology of Addtech, and continues; "Together with Thurne , Addtech's presence in the market of niche equipment for the pharma, chemical and food industry will be strengthened."
"As members of the Addtech family, we at Thurne will continue our deep focus on strengthening the brands of our trusted suppliers and partners and giving our customers the best possible service in developing their processes. Thurne has grown organically by 70% in the last five years and we have a clear roadmap moving forward. We are passionate about understanding our customers, their processes and their needs" says Henrik Ramm-Schmidt, Thurne's regional manager of Finland and Baltics.
"We are confident that this new structure with Addtech as owner will even more energize and support the strong commitment to develop Thurne" says Magnus Lindberg, Chairman of the Board at Thurne.
Thurne and Addtech are both locally focused, value-driven companies. Both want to offer customers added value with superior technical solutions.
Press release 25.03.2019.
Further information:
Ulf Stenerhag, CEO, Thurne, tel. +46 70 810 2799
[email protected]
Henrik Ramm-Schmidt, Thurne Finland & Baltic, tel. +358 40 505 1905
[email protected]
www.thurne.eu
Claus Nielsen, Business Unit Manager, Addtech, tel. +45 20 757 530
[email protected]
Daniel Prelevic, Controller, Addtech, tel. +46 70 309 9329
[email protected]
www.addtech.com