Thurne Battery week
May 24, 2021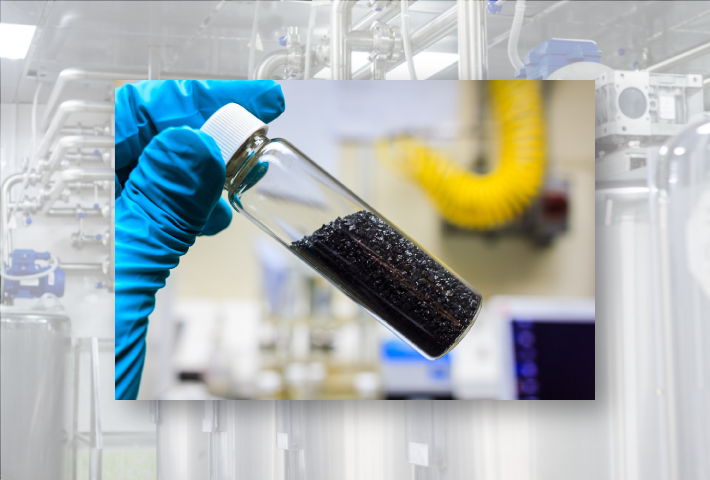 We invite you to WEBINAR
THURNE BATTERY WEEK
active material handling & recycling
June 14-18, 2021
13:00 – 13:45 CET
Battery producers are facing a bright future, but the production is also affecting a long supply chain from raw material production to recycling of batteries. This webinar week will highlight our suppliers' capabilities when it comes to equipment, process systems, safety, and engineering. The focus will be on high-quality equipment for material handling, containment systems, mixing, and recycling of batteries and acids.
This FREE LIVE event will feature 5 webinar sessions. Brought to you by Thurne in collaboration with Lödige, Dec, Coperion K-Tron, and Andritz, DPPS this webinar will take place on June 14-18, 2021 from 13:00  – 13:45 CET split into 5 sessions. The webinar language is English. Free of charge, open to all.
These tailored sessions will cover the following topics:
Overal introduction to Thurne and our suppliers
Battery mass/slurry production, equipment for the battery market
Mixing of active materials
An overview of solutions for efficient containment processes
Powder containment of hazardous materials
Sulfuric acid concentration technology at practical application examples
Register once and choose one or more sessions to attend
---
Monday
, June 14th
at 13:0
0-13:45
 CET
Introduction to Thurne battery week – defining our market
The presentation focuses on the importance of highly interconnected and fully integrated process solutions to solve safety and GMP issues. By avoiding interfaces, unnecessary intermediary steps, and process interruptions, a high level of containment is achieved while productivity can be improved.  
Presented by: Andreas Bergfelt // Thurne
---
Tuesday
, June 15th
at 13:0
0
-13:45
 CET
Battery mass/slurry production, equipment for the battery market
An introduction to battery market, and process, focusing on the production of battery mass, handling of the raw materials, and the formulation of recipes. Expanding on the equipment into details and requirements of the technology, the hardware, including containment, feeders, weighing system, and controls.
Presented by: Keith Melton // Coperion K-Tron
---
Wednesday
, June 16th
at 13:0
0
-13:45
CET
Processing of battery masses in mixers
The preparation or processing of battery masses is a crucial step in battery manufacturing. The mixing process plays an important role in the distribution of all the individual constituents of such a battery mass, which in turn has an influence on electrode properties and electrochemical performance. Lödige has taken extra steps to ensure that there is no contamination within the process where product quality is extremely important.
Presented by: Dr. Dirk Jakobs, Franz Brinkmann // Lödige
---
Thursday
, June 17th
at 13:0
0-13:45
 CET
Advanced powder processing methods in battery manufacturing.
Harmful and toxic powders, such as lithium-based powders or cobalt is demanding from both operator safety and product quality perspective. There are several methods in achieving both high quality and volumes in powder handling. This presentation will give an overview of solutions for efficient containment processes.
Presented by: Frédéric Dietrich // Dec group
---
Friday
, June 18th
at 13:0
0-14:00
 CET
Recycling of batteries and acids –  innovative solutions for challenging applications
Short presentation of ANDRITZ and ANDRITZ Recycling. Presentation of our Shredding Technology and Recycling Solutions. Shredding of Batteries, with focus on LiB – An integrated approach based on up-and downstream process. Insight on our Fridge Recycling Process as closed inert processing systems.
Requirements and how De Dietrich can support you in finding the right process design for recovery of the sulfuric acid with Lithium as well as the best plant solution in corrosion-resistant materials while taking advantage of energy-saving potential.
Presented by: Anastasia Zefkili, Uwe Hermsdorf // Andritz
Presented by: Martin Christmann // DDPS
---