Thurne announces rebranding, Expanding new markets and Celebrating 58 years
September 22, 2020

Thurne, a leader in offering advanced process systems, equipment, and components to the process industry in the Nordic and Baltic Sea region is announcing a rebrand to its visual identity on its 58th anniversary.
The new logo of Thurne is an evolution of the company`s previous logo with a continuous reflection of genuine care for its clients and partners' success. It`s been over 10 years since the company has updated a new look.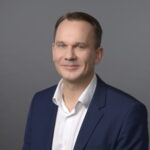 "We have taken this opportunity to improve our approach to the market. The rebrand is not just cosmetic and it is not about another logo. It is more about the company of which the logo is a reflection. The time was right to modernize the new look and reflect the three cornerstones of our organization – People, Technology and Markets," said Martin Evers, CEO of Thurne, " "People" stands for the importance to nourish our strong corporate culture with personal values. With "Technology" we ensure that we have the best solutions for improving our customers' production. "Markets" describes our commitment to reach the full potential in each sector and country. By linking together these three core values Thurne works as an engine for improving our customers' production and create a sustainable future. If we are the engine, then curiosity is our fuel, creativity is the spark and our partners are the tools. Our continuous drive is to bring our client success and support to our customers with state-of-the-art process solutions."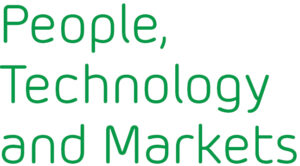 In addition to a new brand identity, Thurne has expanded the market and opened a new sales office in Poznan, Poland. With this launch, the company now spans 9 geographical countries around Europe, such as Poland, Sweden, Norway, Finland, Denmark, Iceland, Latvia, Lithuania, and Estonia with 5 sales offices in Stockholm, Helsinki, Copenhagen, Riga, and Poznań.
From chemical to pharmaceutical, food, hydrometallurgy, bioprocess, and petrochemical applications, Thurne is offering a wide selection of full-scope product range together with more than 20 partners globally.
"This has been a significant year for Thurne. While the markets have been slow we have taken remarkable steps in developing our company to better answer to a quickly changing business environment. As we have now laid the foundation of a digital structure we will continue to focus on digitalization and expansion in our key markets. As a result of this, our next step will be a renewed webpage redesign and development of a new digital market system.  All our efforts are to make sure that we have the right set up for the long term and we will be a successful and valuable resource for all our partners," added Martin Evers.
On the design level, the original Thurne logo symbolized the engine and sustainable future. The light green color stands for sustainability and personal attitude towards business. The dark blue represents the corporate environmental and technological core of the company.
Thurne vision is to build a sustainable technical trade group of excellence for process equipment, covering the Nordic and Baltic Sea region with local offices in each area.
---
For more information contact us: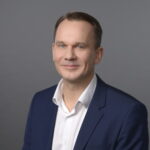 Martin Evers
CEO
+358 40 183 5870
[email protected]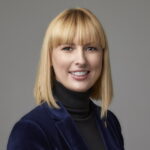 Agnija Brieze
Marketing Manager
+371 29 111143
[email protected]