Lena's Run for Life
August 28, 2021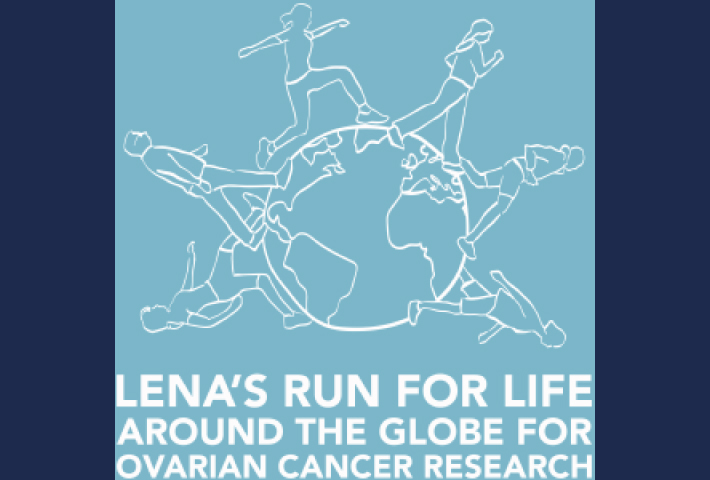 Lena`s Run for Life is an event to raise money for ovarian cancer research. Lena Wäppling, who herself suffered from ovarian cancer, founded the Lena Wäppling's foundation in 2019 to support gynecological cancer research and to help fewer women get and die from ovarian cancer. The foundation is unique in that it is one of the few private foundations that support gynecological research. The work of the Foundation is carried out entirely on a non-profit basis.
Lena's Run for Life is an event for the whole family. The idea of ​​the event is to walk or run as far as you can in one hour's time and support ovarian cancer research. The goal is for us to travel around the world together and participants are encouraged to endure another kilometer for a good cause. Our sponsors donate money per kilometer, so every kilometer counts! You track your own distance during your hour's run, using any watch, app or other tool you want by tagging #lenaslopp
As part of our corporate social responsibility commitment, every person at Thurne is encouraged to spend up to three days per year for charity work. Team members of Thurne have chosen to support Lena`s Run for Life event to raise money for ovarian cancer research. Join Thurne to participate at Lena`s Run for Life event between August 30th and September 5th at virtual run or participate with others in Sundsvall, Stenungsund, Helsinki, or Zürich.
Start and Finish: Wherever you want!
Starting time: Whenever you want during the week from August 30th to September 5th!
Starting fee: EUR 5, with the possibility to donate more. Every rappen goes directly towards ovarian cancer research.
Sign up and challenge your colleagues and friends to join you in making a difference! 
Read more about the foundation and Lena's Run for Life https://www.lenawfoundation.com/lena-s-run-for-life
Building a better world, through actions not just words!