An insight view on battery recycling and closed inert processing systems
August 10, 2021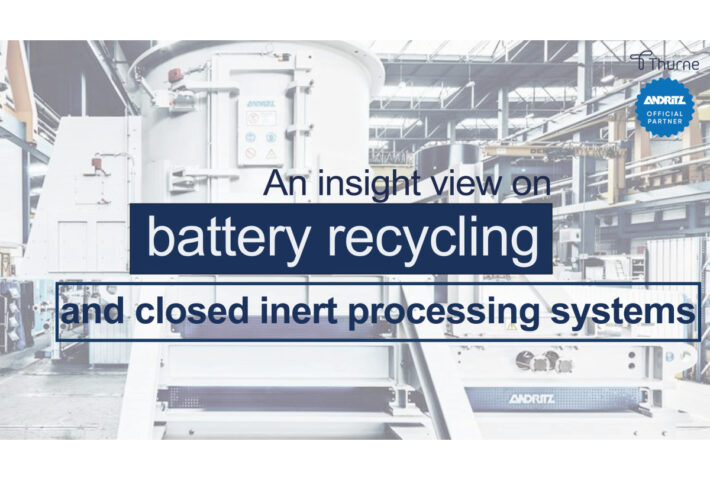 Short presentation of ANDRITZ and ANDRITZ Recycling. Presentation of our Shredding Technology and Recycling Solutions. Shredding of Batteries, with focus on LiB – An integrated approach based on up-and downstream process. Insight on our Fridge Recycling Process as closed inert processing systems.
Presented by: Anastasia Zefkili, Uwe Hermsdorf // Andritz
Watch the video and find out more.
---
For more information contact Thurne specialist directly.
(Sweden, Norway) Matthias Persson
Direct Phone: +46 8 5576 9334
Mobile: +46 708 658 240
E-Mail: [email protected]
(Finland) Rolf Sundström
Direct Phone: +358 942 45 10 72
Mobile: +358 45 110 2337
E-Mail: [email protected]
(Latvia, Lithuania, Estonia) Andris Putnins 
Direct Phone: +371 6616 3763
Mobile: +371 2689 6799
E-Mail: [email protected]
(Poland) Robert Trambacz
Mobile: +48 505 558 761
E-Mail: [email protected]